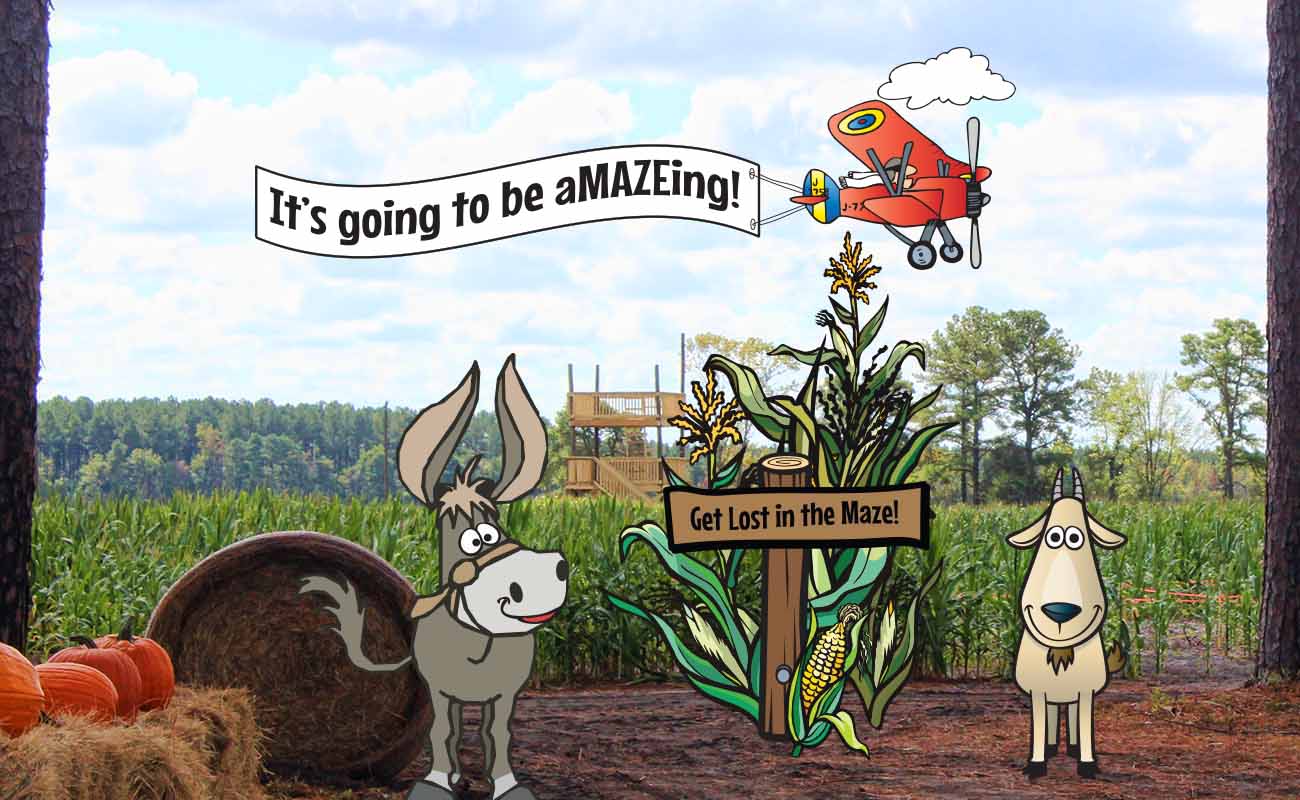 Getting Lost is Unforgettable Fun!
Our "corn maze" is a giant, six acres of trails cut into tall stalks of sorghum! The paths create a marvelous design and an intricate puzzle — our 2023 design for our large 5-acre corn maze is celebrating our "10th Anniversary". We are so thrilled to be bringing you 10 Years of Fun! Thank you all who have joined us over the years. Below is a markup of this year's design.
You will see a tall observation tower in our corn maze. A special (and quite friendly) Maze Cop is on the top deck armed with a radio. He watches out for "horseplay" and lost explorers!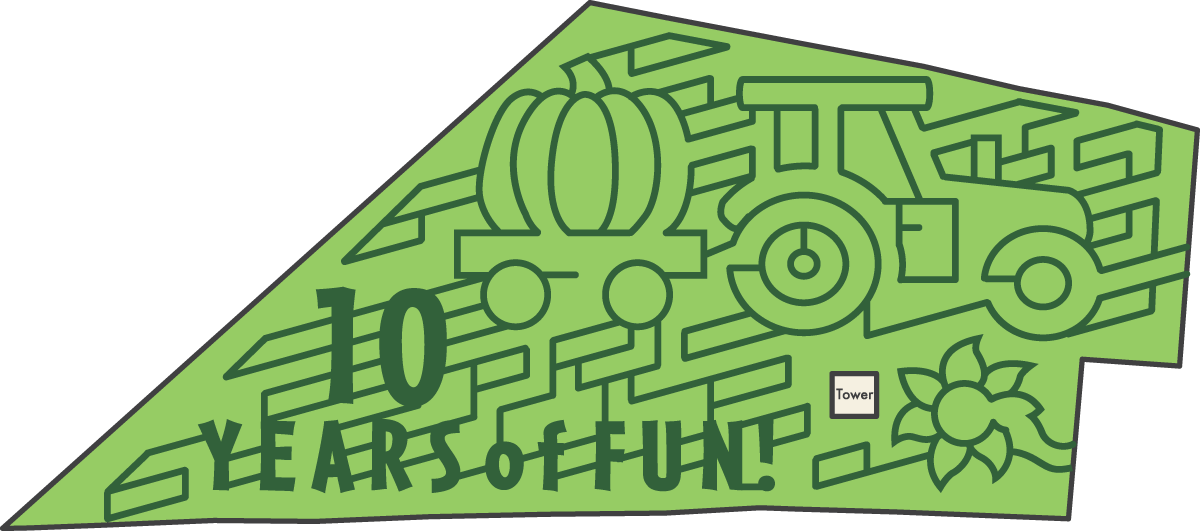 A few friendly rules …
If we find that you or a member of your group is picking or throwing corn, the guilty party will be immediately fed to the Corn Monster. No running in the maze. Please stay on the paths. We provide instructions for how to navigate the main maze. Don't worry if you get lost — we'll find you before we go home for the night! We promise! And note: we do not haunt our maze!
Flashlite Nights
It's lots of fun to explore the maze after dark (only slightly spooky) — but you will need a flashlite! Bring your own or purchase one at the Ticket Booth.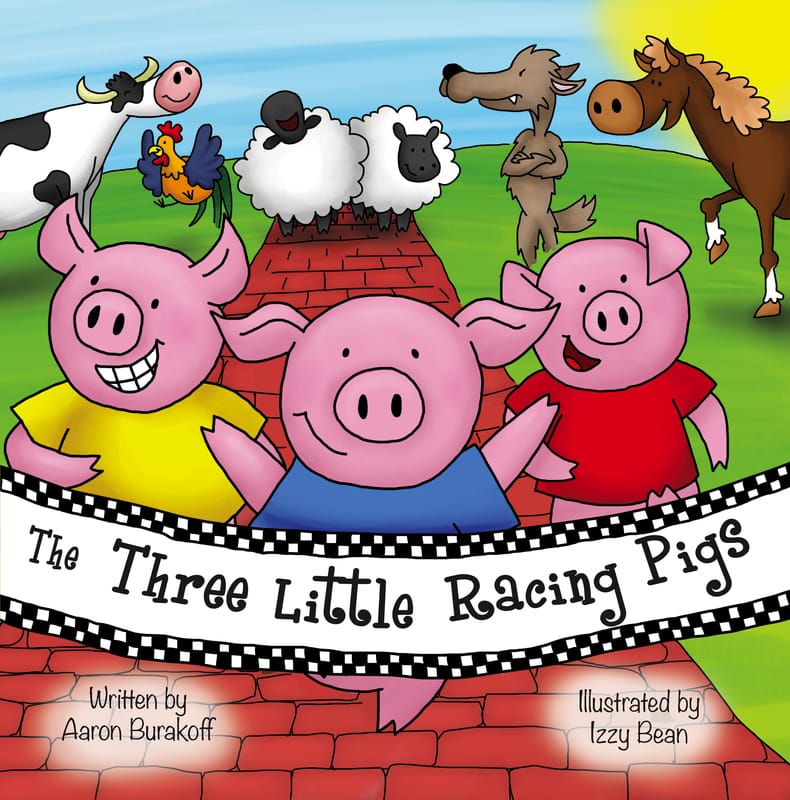 It's aMAZEing Fun for Kids!
We have a one-acre corn maze especially for smaller children. We call it the Storeybook Maze inspired by the The Fairy Tale Trail story, "The Three Little Racing Pigs".
These trails afford a more simple path through for our younger visitors … or for the young-at-heart!